150g
Wiener Waffel
Delicate shortbread biscuit with delicious apricot filling.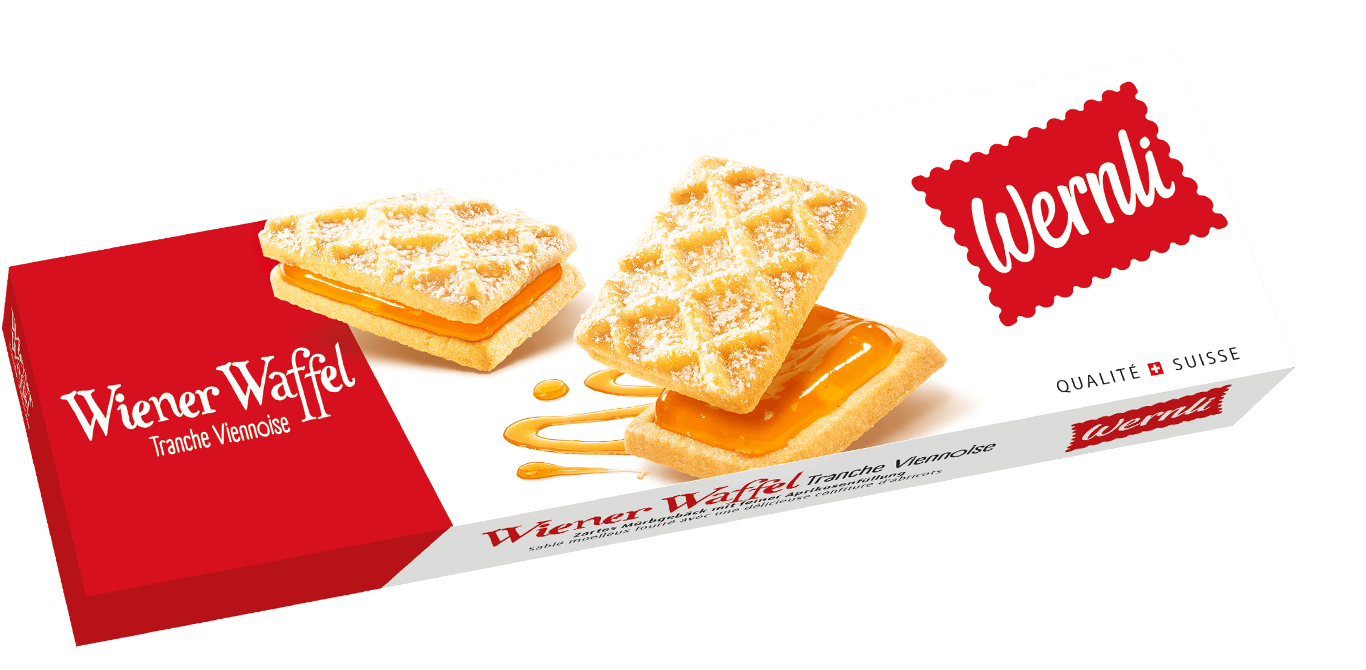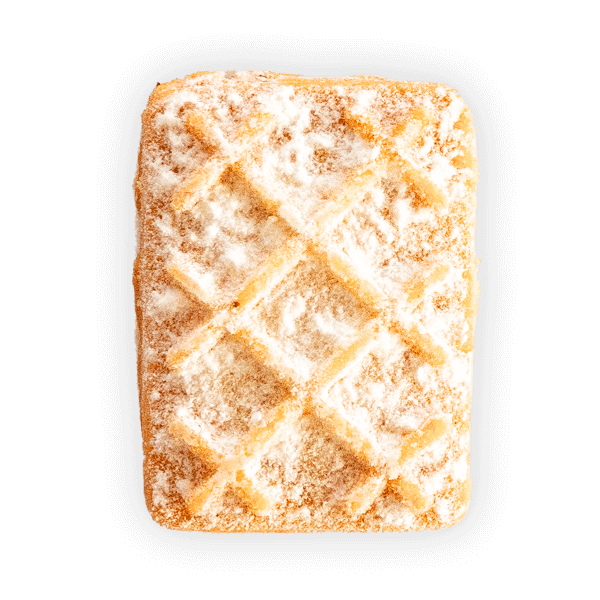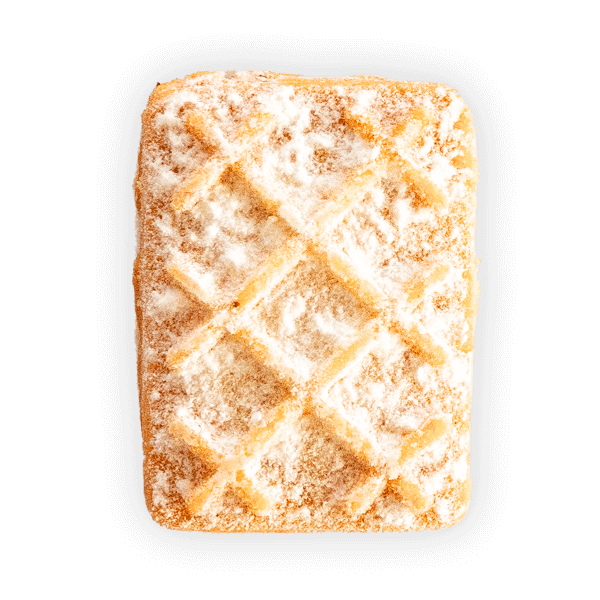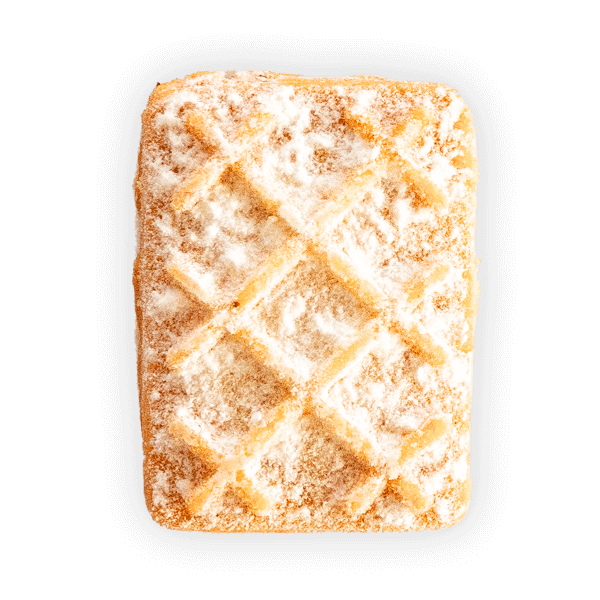 Biscuit with apricot filling (35 %)
WHEAT FLOUR, sugar, vegetable fat/oil non hydrogenated (palm, coconut, sunflower), apricot puree 11 %, HAZELNUTS, glucose syrup, invert sugar syrup, SKIMMED MILK POWDER, raising agents (diphosphates, sodium carbonates), EGG WHITE POWDER, gelling agent (pectin), natural flavours, maize starch, cooking salt, emulsifier (lecithins (SOYA)), dextrose, acidity regulators (sodium citrate, calcium citrate), acidulant (citric acid), BARLEY MALT, EGG POWDER. May contain traces of ALMONDS.
Nutritional values
per 100g
per package of 150g
Energy
437 kcal
655.5 kcal
Of which saturated fat
11g
16.5g
Of which sugars
35g
52.5g
More Wernli products